Independant Wrestlers/Feds
Are you a pro-wrestler?



I am always willing to promote
and help out any up-and-coming wrestlers
here on my site.If you
would like to be featured on
the Retro,please e-mail me
subject: wrestler
tell me what Fed you
work for,your ring name
and general info.If you can
scan me over pictures of yourself
in your ring attire,I will
include that too.
Please write "wrestler"in
the subject of the email
All wrestlers
on this page were added
with their personal permission...
You can also reach me yahoo im karmasretro
or MySpace.com/GM58

The Retro is proud to feature
Duane Gill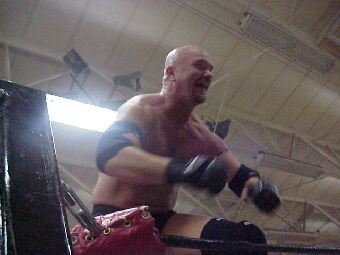 ACHIEVEMENTS
Wrestled Preliminary Matches in the WWF for most of the early 1990's
Signed a contract with the WWF in November 1998
WWF Light Heavyweight Champion
Light Heavyweight Champion For Life
Duane has competed in Maryland for his whole career.
He wrestles with Maryland Championship Wrestlingand has earned a spot there in the Hall of Fame.
He defeated Christian for the WWF Light Heavyweight title
Eric Everlast


stands 6'4"s,weighs in at 270 lbs and hails from Rochester,NY.He has wrestled for Eastern States Wrestling,(ESW)Main Event Wrestling,(MEW)Independant Championship Wrestling(ICW)and most recently,New Millenium Wrestling.He still trains at Killer Kowalski's Wrestling School and also can be found at TNT Wrestling School in Schenectady,NY.

> 2 "Xtreme" J C Grifter
Height: 5'8, Weight: 157 lbs.from Wayne,NJ.
Real Name: Jason Cullen, Worker Name: 2 "Xtreme" J.C. Grifter, Finishing move: Nuclear Winter, Specialty Moves: Leg drop off the top rope, Tiltawhirl Head Scissors, Snap Suplex, Block Buster,
Additional Info. He is in still training. He made his Pro-Debut on April 9th of 2000., For the IWF (Independant Wrestling Federation) in NJ. He attends the IWF training Centre in West Patterson, NJ. It is run by head instructor Kevin Knight, Rik Ratchet,Biggie Biggs, Donnie B.,Twiggy Ramerize, and has many guest trainers such as Simon Diamond,Dawn Marie, Danny Doring, and Steve Corino from ECW.

Colt Cabana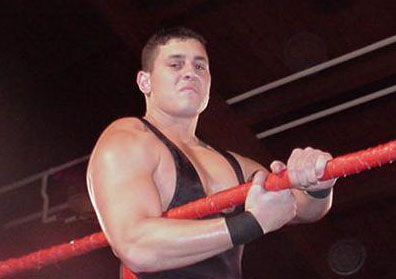 Stats: 6'2, 229lbs.,from Chicago IL. He is a mainstay in many of the top independent promotions in the midwest. Trained at the steeldomain by Danny Dominion and Ace Steel. Currently involved in the hottest angle going in indy wrestling today with Adam Pearce, Ace Steel, Danny Dominion, and Hellraiser Gutts for St. Paul Championship Wrestling(www.stpaulwrestling.com).The debut of Steel Domain Championship Wrestling(www.steeldomainwrestling.com) is on April 8, 2000.Check out his official site

Playboy Bobby Starr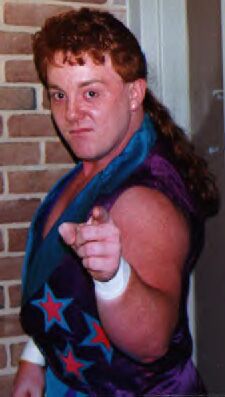 has had quite an impressive career,with stints in both the WWF and WCW. Originally from Malibu Beach, California he now resides in Dundalk, MD.He stands 5'10 1/2 "s tall,and weighs in at 238 lbs.Bobs Motto in life: Everybody has groupies, everybody gets drunk, everybody does drugs, everybody has wild sex - I'm just very honest. I can be just as mischievous as everyone. The difference is I don't get caught! Check out his other site

Moondog Manson,

a two-time ECCW tag team champ,hails from the"wilds of Canada"and has fought against such greats as Bart Sawyer and Billy "two"Eagles.

Matt Wrothwas trained at the legendary Malenko Pro Wrestling Camp (1998/1999). In fact, he was the last student taught by Mr. Dean Malenko before the school closed it's doors for good in the month of febuary of 1999! This is where Matt learned what it really meant to be a wrestler. He learned dedication, the true meaning of hard work, and most of all respect. Here he met former and future stars like Steve Keirn, Jimmy Del Ray, WCWs Tony Marinara, Jeremy Lopez, Sonic Youth, and 'Big' Zack Whitmore.
Since then Matt has suffered two severe knee operations within a little more than one years span! But inbetween these daunting obsticales Matt has achived great sucess battling Ohio and Michigans top independent wrestling stars such as "N8" Nate Mattson, KC Blood, Brad Vaughn, and The Canadien Bad Boy. He has also appeared in national newstand magazines such as "Wresling Maniacs" and has continued to astound fans with his sound mat wrestling ability as well as his power move aresonal. Keep an eye ot for "The Last Malenko Student" Matt Wroth because his career is only going upward!

a href="http://www.angelfire.com/mi/blitzkriegkid"> homepage

Ted Dibiase

is the CEO of a new fed called WXO...which features such stars as Dan Severn, Barry Darsow , Eric Watts, Tugboat, Typhoon, Mike Enos, Stan Lane and Chris Cruise.They taped their first show in Lakeland,Florida which will air in January and it will be syndicated to 60% of the country.Be sure to visit The MillionDollarMan'ssite!

TheEFW Fed is the type of wrestling that is only legal in Texas,Utah,Nevada,Oklahoma and Montana.They've been banned in Indana,Michigian,Kansas and Australia!!!In other words,these men bust their a**es!Check them out!*language advisory*

Danny Roland, also nicknamed "The Blacksheep", is one of pro wrestlings brightest young stars.Roland formed The Blacksheep and shocked the independent tag team scene with an almost perfect win-loss record. A graduate of the Rock-N-Roll Express Wrestling School, Danny was trained for this sport by one of it's legends, multiple time World Tag Team Champion Robert Gibson of Rock-N-Roll Express fame. A rulebreaker for the bulk of his young career, Roland recently realized that what was most important to him was the fans, and they have responded by making him one of the most beloved fan favorites in the area. "Blacksheep" Danny Roland is headed straight to the top in this sport, and he dares anyone to stop him!

Canadas Hardcore Wrestling star Dangerous Danny Steele
is 6'2"s and weighs in at 295 lbs.Check out his homepage.

If you reside in Connecticut,make sure you see theMillenium Wrestling Association



Southern Wrestling Alliance

Southern Wrestling Alliance:called the SWA located in Georgia.
The Champion is Big James... U.S. Champ is The Kid.
Tag Champs are Super Ferez And The Final Test. Hardcore Champion is The Canadian Bulldog.
Other stars are Sledge,The Slug,El Perra,The Mascar,Histeria,Terry Lawler,Air Paris and many more.

PL Myers,

"THE SHOT TO THE TOP"
CHICAGO,IL
PL Myers hit the ground running in the indy scene on April 29,2000. Since then he has proven why he's "THE SHOT TO THE TOP" ,Pro Wrestling Manager Extrordinare. Has Been working with the masterful manager KINGPIN, and combining two managers together to take over the wrestling market as the " CHICAGO CONNECTION" along with their stable of champions. PL and THE KINGPIN are keeping the role of the legendary male managers alive and kicking , like their hero's BOBBY HEENAN, JIMMY HART, JJ DILLION, PAUL ELLERING, THE WIZARD, CAPTIN LOU, ARNOLD SKOLAND, & the list goes on. PL's hard work with RIT( RESPECT, INDVIDUAL PRIDE, & TRADITION) has made him a force to be dealt with. With managing different champions all over chicago, PL on October 20,2001 in PRO CHAMPIONSHIP WRESTLING(PCW) fullifled a life long/child hood dream to walk out of the tunnel with the greatest tag team of all time bringing back the ROAD WARRIORS to Chicago.That honor put him a select few to manage them. His role in Pro Wrestling from infront of the camera to behind the scene is keeping him busy in PCW, and Chicago.

So many great wrestlers,I added Page Two
Page Three
Who IS Karma?