I am always willing to promote
and help out any up-and-coming wrestlers
here on my site.If you
would like to be featured on
the Retro,please email me at
karmasretro@yahoo.com
tell me what Fed
you work for,your ring name
and general info.If you can
send me over pictures
of yourself in your ring attire,
I will include that too.
All wrestlers on this page were
added with their personal permission...
You can also find me at
MySpace.com/GM58
Who IS Karma?
Name: Shannon Sharp


Height: 5'9
Weight: 175lbs
Home Town: Ontario, Canada
Music: GodSmack- The Enemy )
Finisher: Frog Splash
Signature Moves: Scissors Kick & Sharp Buster (Fame'Asser)
Trained by: ???
Wrestling Style: Technical & Aerial
Tittle History: U.C.W. Cruiserweight Champ, U.C.W. Tag Team Champ,
K.W.A Cruiserweight Champ, K.W.A. Tag Team Champ.
Currently Working for: A.S.W.A
Soultaker


350 lbs:6 feet tall;Hail from parts unknown
I have been in wrestling for 6 plus years,
I was schooled by Little neo pro And Calvin Witner
Indies I work for are NSE ,WXW , MNWXW;
Titles I have had in WXW: Word champ 2 times, Us champ 2 times,
Titles in NSE: Tag team 4 times, Us 4 times
Moves
The big splash; The back pack; Power bomb; The stink face; Staling suplex;
My finisher is The DVD followed by a back big splash
And I am looking to do more shows if
you are short I can put together 2 to 5 wrestlers for a road trip
I am in M.N. and anyone can reach me..
I am also looking for talent for NSE shows.
Reach me at: Roger.yarusso@bestbuy.com
You can find myspace with my email
"The Suicied Messiah" Fallen Angel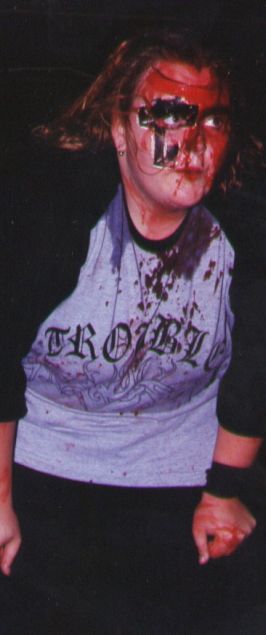 Height: 5'6
From: Trenton NJ
Signature Moves: The Wings of Lead
Companies worked for: ACW, EWA, NCWF, AIWF,
PGWA, APW (TN), APW (NC), Powerhouse Wrestling, TCW
Years Wrestling: 6
Carrer Highlight: Winning the APW (NC)
Heavyweight Title (1st female to hold this title)
Website: http://www.the1fallenangel.2ya.com
Loves: Beating the hell out of guys.
The Centurion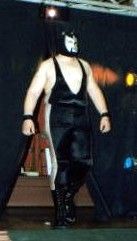 Who also wrestles as "Buzzsaw" has wrestled for Badger State Professional
Wrestling, and has done shows for some promoters
in Chicago, and Mo. He is 6'2" and 285lbs.
He has held several titles as Buzzsaw, including the Heavy weight champion,
and for a very brief stint as half a tag-team
champions.He is not limited to just big guy moves. He prides himself on
using good technical moves as well.
He can withstand great amounts of
punishment, and dish out more than he receives!
The Regulator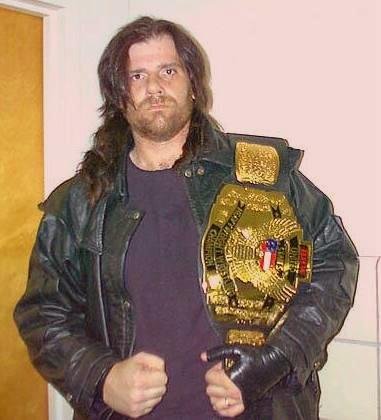 He has been working 12 years all over the United States .
He was trained by DANGEROUS DOUG VINES and JD THUNDER.
He is currently working for AWA SUPREME ,CCW, HCW,MSCW
and also works on other fed shows when asked.His
finishing move is the doo drop inn,
a jumping reverse ddt. Favorite opponent is Gorgeous Jimmy Funk.
He has worked with Abby, Spike Dudley, Reno Riggings,
Tracy Smothers, Ian Rotten, and pretty much anyone who is anyone on the indy scene.
Check out:
Indy Feds/Wrestlers,page 1
Indy Feds/Wrestlers,page 2
Indy Feds/Wrestlers,page 3